The statue of St. Joseph and the child Jesus which now stands in the cemetery in Enniskeane is intertwined with the life of a Presentation Sister to whom it is dedicated.
The parish was gifted the statue by the Presentation Sisters when their convent in Crosshaven closed. It stood in the grounds of the convent there since 1932.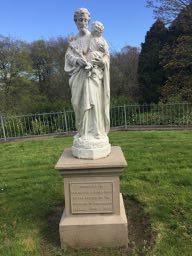 The inscription reads:
"Presented to Rev. Mother M. Agnes Daly by the Sisters on the occasion of her Golden Jubilee 1882–1932"
Sr. Mary Agnes Daly was born in Kilmurry Parish in 1853. Her parents were Jeremiah and Mary Daly. A newspaper report about her Jubilee in 1932 wrote that 'She comes from an old and highly esteemed Co. Cork family, many members of which, today, occupy positions that command respect in professional and commercial spheres.'
On 2 Oct 1879 she entered the Presentation Convent at Crosshaven and was received by the community as a novice on 1 April 1880 (at 26 years).
On 13 April 1882 St Agnes made her Solemn Profession in the presence of Bishop William Delany; Fr Jeremiah Carey, PP; Mother M. Ignatius Ryan and Sr Teresa Tynan.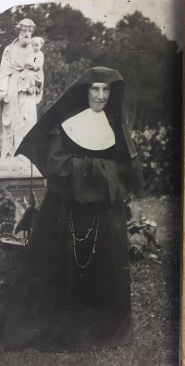 Fifty years later she celebrated her Golden Jubilee on 13 April 1932 and the statue was erected in the gardens of the Crosshaven Convent.
She died on 14 December 1937 and the Cork Examiner noted her passing to eternal life by saying that "for the last 40 years she filled in turn every office of trust in the Community, where her genuine worth, the nobleness of her character and her amiability, with her gentle and unassuming manner, endeared her to her Sisters in religion, and to all who came into contact with her'. (— Cork Examiner 12/1937).
May St. Joseph, patron saint of a happy death, bring consolation and peace to all who mourn and the light of eternal life to all who have died.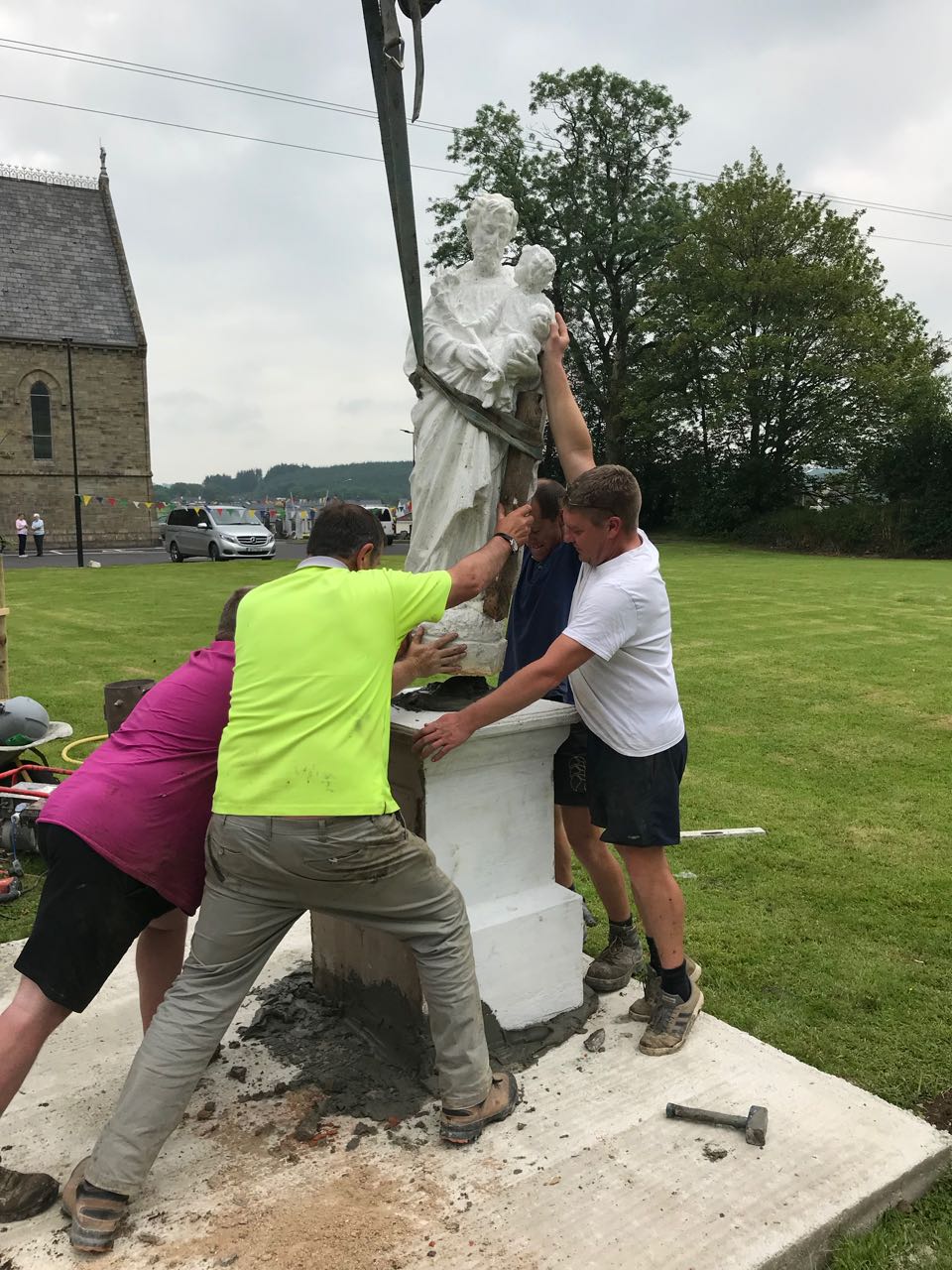 Enniskeane Parish records a debt of gratitude to Sr. Ann Coffey and all the Presentation Sisters; to Jim McCarthy and Barry Collins who transported it safely to Enniskeane; to Jim McCarthy for stripping away the old paintwork; to Nora Bradfield for painting it anew; to the staff of Ross Collins and McCarthy Tarmacadam for erecting the statue in its new location; to Theo Cullinane for laying the concrete base; to Conor Mannix for the surrounding paving work.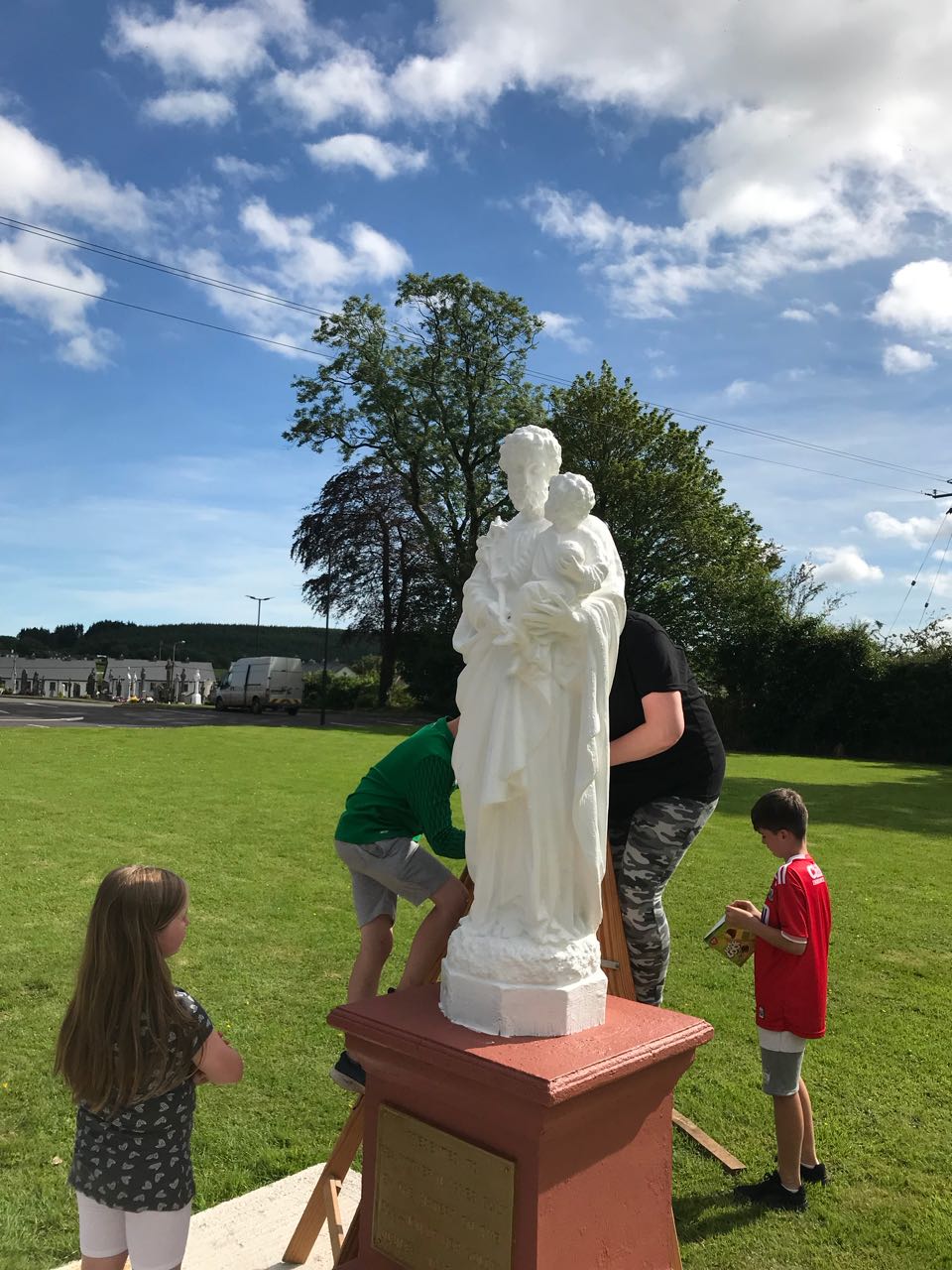 "Jesus, Mary and Joseph, may I breathe forth my soul in peace with you. Amen."