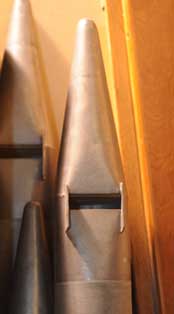 July 10, 2012, The number of pipes sponsored in the Enniskeane Church Pipe Organ is now at 188. (Includes all those that arrived after the weekend at Mass, by post, and online). Many thanks.
The online sponsorship facility is working very well and we have received sponsorship from parishioners, from elsewhere in Ireland, and from the UK.
Many thanks to all who have sponsored pipes.
We are on schedule to have the pipe organ playable in Enniskeane by the end of July!