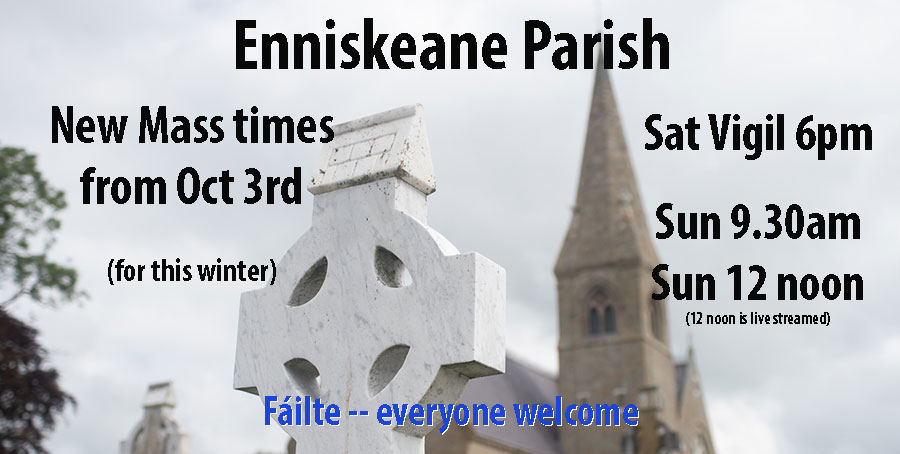 Enniskeane & Desertserges Catholic Parish in County Cork, Ireland.
Sunday Mass Times (except July and August):
Saturday (Vigil): 6 pm at Enniskeane Parish Church
Sunday: 19.30 am and 12 noon in Enniskeane Church.
(August 15th (when the feast of the Assumption of Our Lady falls on Mon-Fri): Mass at 10.30am and at 7.30pm in Enniskeane.
Mass Times during the week:
Monday, Tuesday, Thursday, Friday at 10 am in Enniskeane Church
(except days when there's a funeral Mass in Enniskeane)
You will be most welcome.