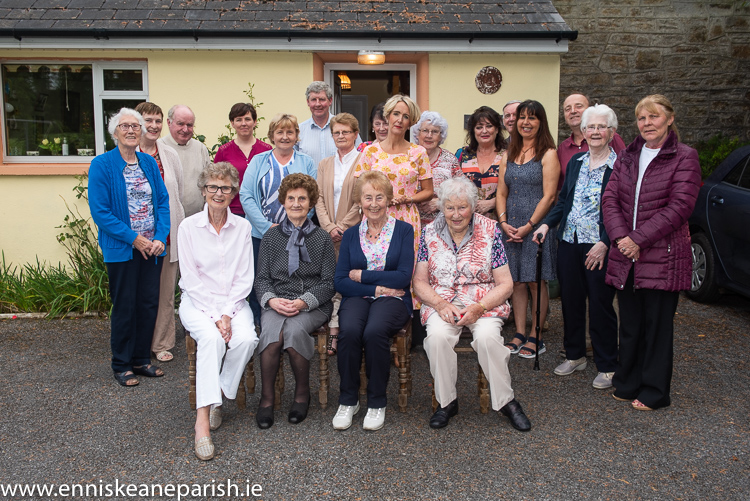 The parish's first Autumn Station Mass was celebrated this evening at the home of Maureen Walsh, Kilmoylerane.
Neighbours, relations and friends arrived. Mass was offered in the sitting room to the background sound of a combine harvester cutting barley in a field down the road.
Table hospitality and table fellowship were enjoyed with lots of tea, food and chat. We chatted further and enjoyed a few tunes.
Thanks Maureen for your welcome and to all who attended.